Bucking The Trend
Posted on: 22/02/2023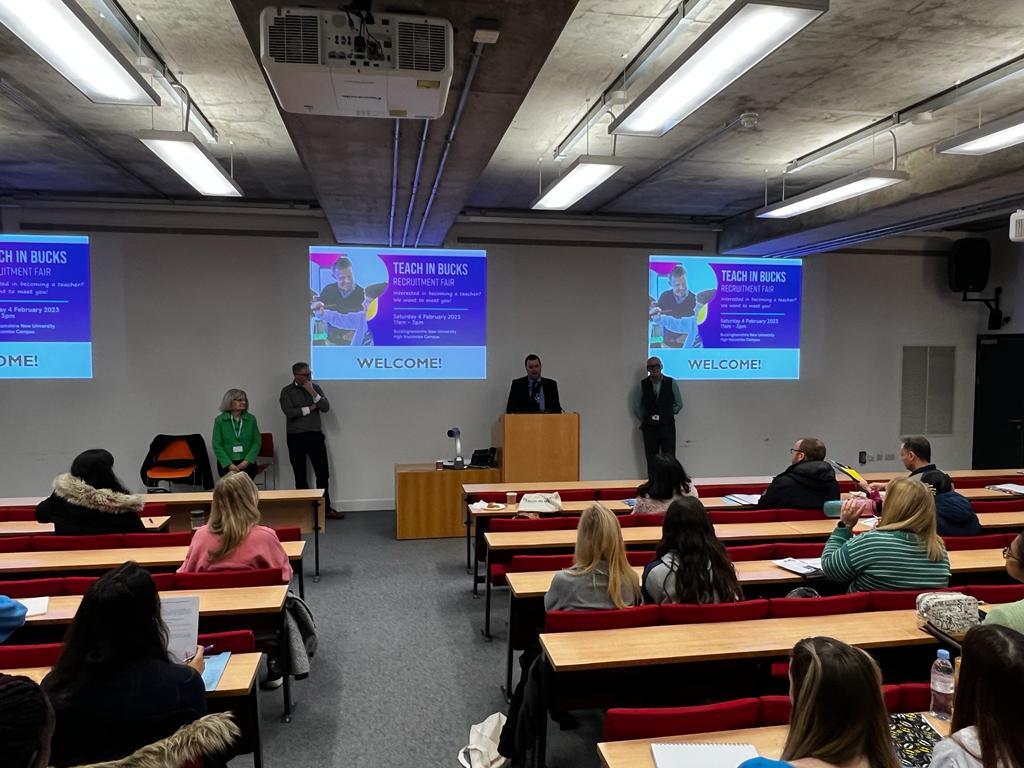 With the recruitment and retention of teachers a common-day horror story in the media, and ongoing bleak government forecasts about teaching, school leaders and training providers might be forgiven for just accepting tough times ahead when it comes to attracting new career entrants into the best profession in the world.
But not so in Bucks! On Saturday 4th February, schools and local providers of initial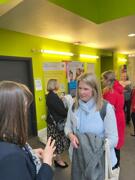 teacher education became firmly united and optimistic in their determination to recruit the very best teachers for our students, supported superbly by Buckinghamshire Council who lent their full support to the initiative. Following regular planning meetings, marketing briefs, banner installations and social media campaigns, the Bucks Get Into Teaching event attracted over 300 potential new teachers in the fabulous setting of Buckinghamshire New University in High Wycombe.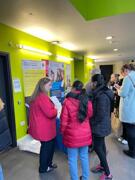 Looking at the programme, it may be easy to see why it drew such an amazing crowd. The morning presentation by the Department of Education helped to set the scene and demystify the different routes and finance options. A range of training providers in Bucks then led sessions on how to apply for teacher training, and information on primary and secondary routes, the Assessment Only provision, apprenticeships and university-led training. The audience was consistently engaged and asked pertinent questions in an energised and positive atmosphere.
As well as thanking all those who attended, organisers are also grateful to the providers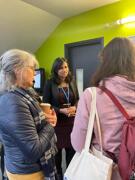 who gave their support and expertise to the day, including Ashmead School ITT, Astra School Centred training, the Buckingham Partnership, Chepping View Primary Academy School Centred training, the University of Buckingham and the National Maths and Physics SCITT. Additionally, the following schools were also represented at the event, offering potential new teachers the opportunity to carry out observations and school-based experience: Aylesbury High School, Aylesbury Grammar School, Chiltern Way Academy Trust, Dr Challoner's Grammar School, Insignis Academy Trust, Oak Wood School, Oxford Diocesan Bucks School Trust, The Beaconsfield School, The Royal Grammar School High Wycombe and The Royal Masonic School for Girls.
Finally, a huge thank you to Buckinghamshire New University, who generously gave their venue free of charge and even made sure the presenters were provided with sandwiches to sustain their energy on the day! We hope to be able to organise a similar event soon and continue to work together to address the ongoing, collective need to train and retain high quality teachers for Bucks.