Astra Contemporary Issues in Education Conference
Posted on: 21/06/2022
Event: Astra Contemporary Issues in Education Conference
Date: Thursday 23 June 2022
Time: 1.30-5.30pm
Venue: Bucks New University, Queen Alexandra Rd, High Wycombe HP11 2JZ
We are delighted to announce the return of the annual Astra face-to-face conference this year at Bucks New University in High Wycombe, which will be free of charge to all trainees and early career teachers in Bucks. Designed to support new career entrants, the conference will feature keynotes and workshops on current issues affecting the teaching profession, such as DEI and wellbeing. There will also be a Headteacher Panel of serving primary, secondary and special school Heads, with the opportunity to submit questions 'live' or in advance. The event also offers valuable networking opportunities.
If you would like to book at place on this conference, please see here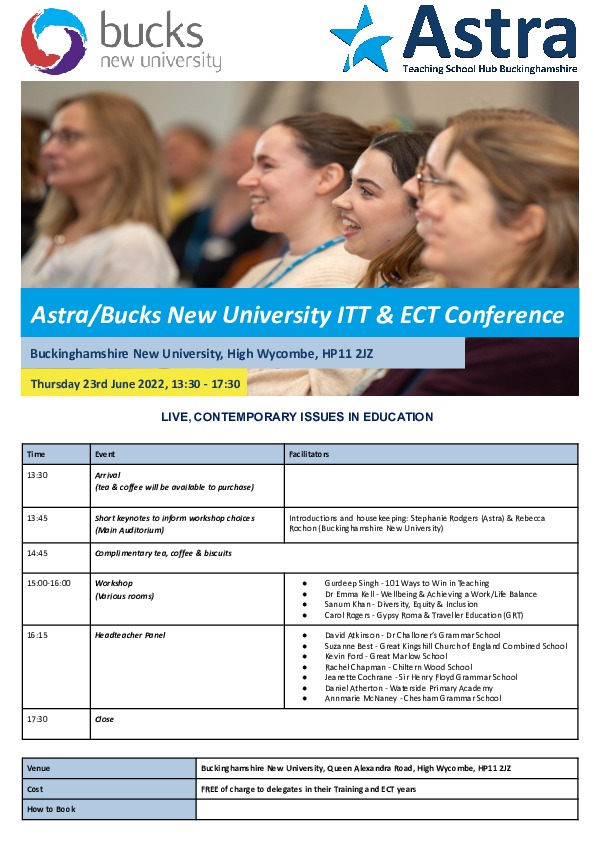 Tickets will be allocated on a first come, first served basis.